India's employment data for May 2022 indicates comparatively more stability at the macro level. At the same time, the data shows a positive movement of labour at the sectoral level. Recent study by CMIE reveals that while 7.83 per cent of those who were seeking employment in April were left unemployed, only 7.12 per cent were left unemployed in May. Employment increased from 402.9 million in April 2022 to 404 million in May 2022. This is the second consecutive month of an increase in employment. Now, the million-dollar question is whether these economic indicators truly represent anything substantial towards actual improvement of the ground situation around employment situation in India or not.
Given the fact that the strength of the economy remains at the so called peripheral side or across the vast section of the people who still remain outside the coverage of formal job market, actual change could be traced in more accurately there only. It's a well attested fact that COVID 19 has imposed a very critical challenge to the aspect of livelihoods generation activities that includes both the jobs as well as the small business and other activities. We all are completely aware about the fact that the pandemic has left a devastating impact on life and livelihoods of people, mostly impacting the condition of marginalised and 'hard to reach' or excluded areas.
Recent data on labour market in India shows a big shift in employment from agriculture to industry and services in the last two months. In April, employment in agriculture declined by 5.2 million. But, industry added 5.5 million and services added another 6.7 million. As a result, net employment increased by a handsome 7 million in April. In May, agriculture shed a much larger 9.6 million jobs. But, industry absorbed 10 million and services another half a million. Net employment therefore increased again this time by a relatively modest one million. Now the question is how far this change is creating positive impact in general and what does this indicate beyond the Macroeconomic perspectives.
Our day to day experiences of working across the communities at rural, semi- urban and so called excluded population who remain outside the coverage of influences created by Macro Economic improvements suggest that there are still some areas that require immediate attention.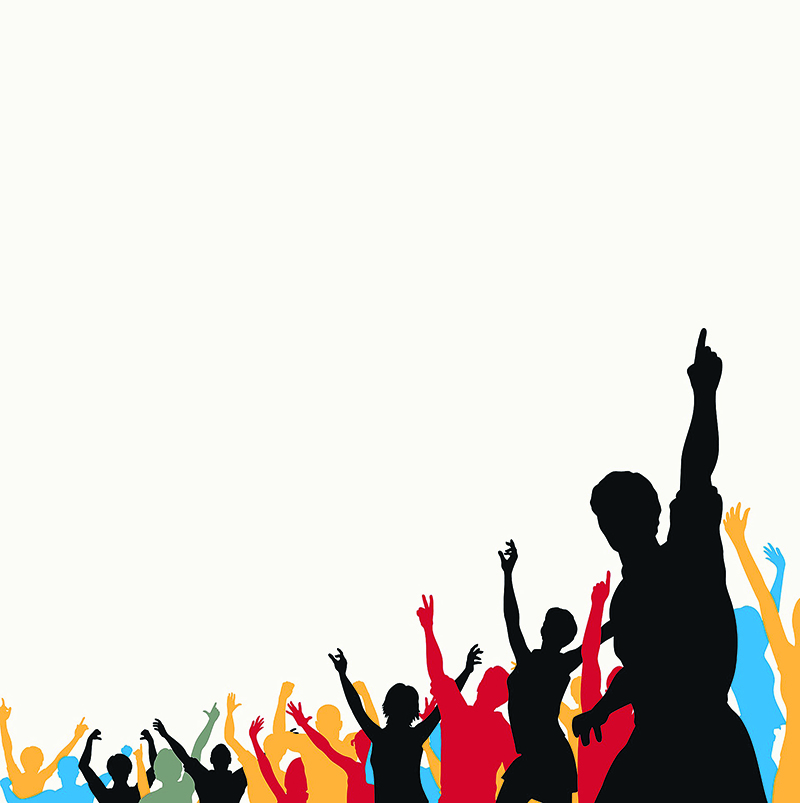 Unlike many ageing nations, India will continue to remain a young nation, with a median age of 31 by 2030, and a large part of this young population will be in rural areas. There is a critical requirement for looking at the aspect of youth employment in a strategic manner.
Quite a big number of studies have been conducted in India to get better understanding on the impact of the changing job market and on the youth. Quite a few studies including the study conducted by World Bank has pointed towards the fact that our students are not taught to learn the skills that are needed to transform themselves into an effective workforce! In India, 40% of employer blame skill shortage for entry-level vacancies.
Educated and semi- skilled labour force, which is mostly comprised of young women and men, are facing a huge challenge regarding their engagement in workforce. Presumably, they would prefer to go for some formal work rather than relying upon the agricultural sector or allied activities. Thus, lower level of participation in primary or agriculture sector clearly indicates a dearth of income opportunities at community or grassroots level.
The combination of youth, connectedness, education and multiple income generation opportunities is leading to a surge in rural aspirations, and manifesting itself in new consumption choices. The government and regulatory bodies have rolled out several policy and financial initiatives aimed at inclusive rural growth. Digital India Mission, direct transfer of social benefit payments, and the digital payment infrastructure BHIM have brought revolutionary changes in the economic scenario in India.
As per an informal study conducted by Markzin among the educated youth in West Bengal, the general understanding among the people, or more specifically among the educated and semi- skilled youth, 'Getting a suitable job' after completion of education is the target for the youth. Many of the youth whom we communicated reported for applying for a decent job after their education/ training. There is a gap in terms of alternative options for livelihoods that also include initiating small business or some income generating activity at local level.
There is a lack of enabling environment to promote the culture of skill development on non- traditional or contemporary areas of skill development. A strong desire for job security and opportunities for career advancement, which is almost synonymous to a job in public sector is reported as the most desired option for 49 percent of youth, while only 23 percent of youth reported their preference for private job.
All these doesn't mean that the youth in India don't perceive the challenges related to changing employment ecosystem. The fact is that there is a gap that actually prevent Indian youth to reap the benefits of the Digital Innovations in the field of employment opportunities. Here are a few actions that could be taken to ensure that the actual synchronisation happens in between the changing scenario in both the employment sector and the youth explosion or 'Demographic Dividend' in India.
There are requirements for broad basing the coverage of 'Startup India Mission' by bringing in more youth and women under its coverage. By now, the initiative has taken a full swing in the country to develop and nurture an ecosystem for ensuring the growth of innovations and entrepreneurship in the country. Driven by a 19-point Action Plan, ranging from "simplification and handholding', "Funding Supports and Incentives" and "Industry- academia partnership and incubation", the initiative aspires to establish a conducive environment for growth and development of Startups in India. Naturally, the question comes regarding the impact of this initiative and what exactly it could offer to the business and commerce in the country!
The incubators in Startup ecosystem can play a very crucial role in it. There are public as well as private actors who are ready to extend support to the aspirants who'd like to explore the arena of independent business. Fortunately, there are private partners who extend supports to the young entrepreneurs with incubation supports and help them to get acclimatised to the Startup ecosystem and reap the benefits of the available mentoring and other supports.
Nurturing the Startup ecosystem can be a real Game changer in today's context in India. Incubation support to the young and aspiring entrepreneurs can ensure their success in business will not only strengthen the economic power of the young and excluded section of the community, who'd otherwise resort to the mainstream job market with increasing burden on 'Job Market' and impede the pace of economic development both at individual as well as at community level. Involvement of big business groups and philanthropic foundations will add value to it. This can result into a complete facelift in the business arena, more specifically in rural and semi- urban areas of India to demystify and promote the income generating aspects, with focus on the overall growth and development of the economy.